Declarative Authoring Language
One of the factors that contributes to the data-driven ideology of MindXpres is its declarative authoring language. Much like how LaTeX is used for text documents, MindXpres aims to provide a similar language to define presentation content without having to worry about styling or layout. This language can be used as an alternative to the graphical editor. Currently the language is based on XML but as most of a MindXpres presentation is defined by plug-ins, the "vocabulary" is not fixed. Instead, each plug-in exports a series of tags that can be used in the authoring language.
After compilation, the above XML format will be compiled to an HTML-based bundle with the following result. Because the "section" tags were used the "structured presentation" structure plug-in was invoked to provide the presentation and navigation style. In this case the plug-in provides a zoomable user interface giving an overview of the sections and their content, and allowing the user to traverse the slides in order, via a predefined navigation path or by freely navigating and selecting the content. Also note that most of the styling and layout was done without user intervention.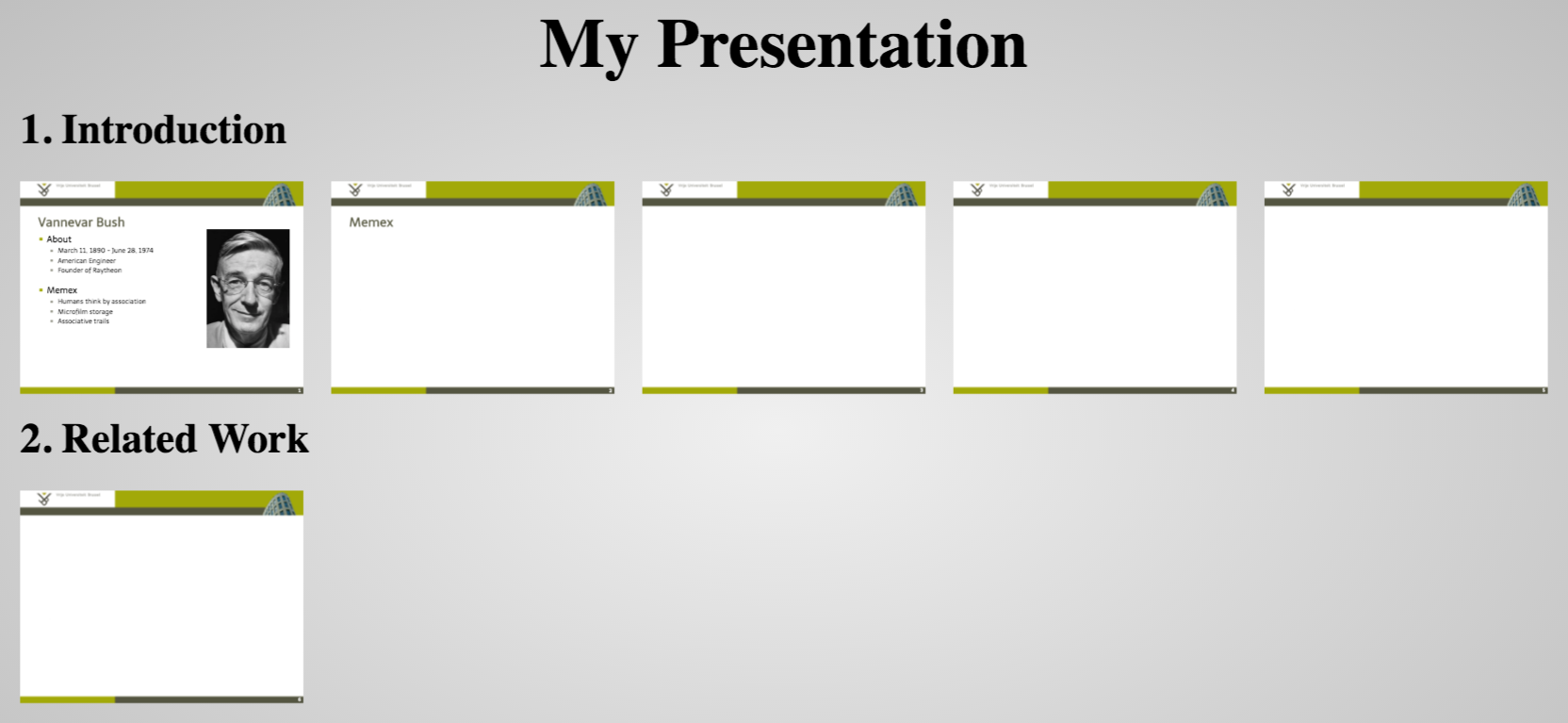 Also note that the declarative language makes it easier for 3rd parties to implement alternative graphical editors. These editors would just need to generate the XML for the user and MindXpres will be able to create a presentation out of it.
---
Relevant Publications
Roels, R.

and

Signer, B.

: "

MindXpres: An Extensible Content-driven Cross-Media Presentation Platform

",

2014

,

Proceedings of WISE 2014, 15th International Conference on Web Information System Engineering, Thessaloniki, Greece, October, 2014

MindXpres, slideware, cross-media transclusion, non-linear avigation
---
Feature Overview